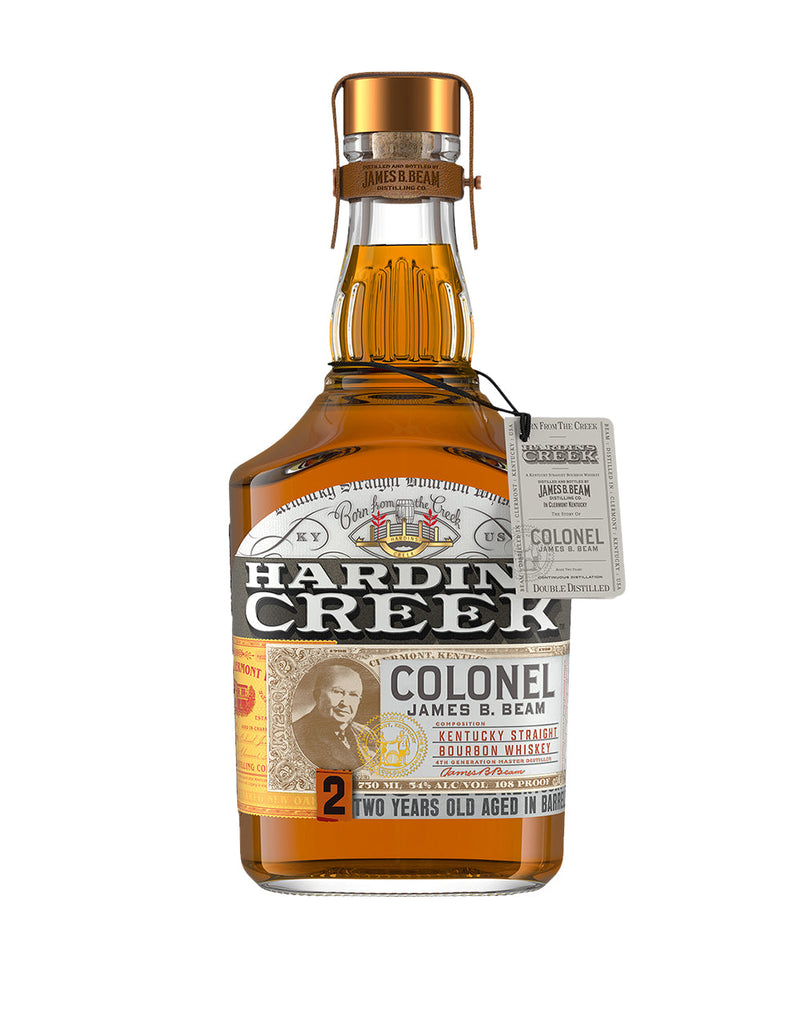 Hardin's Creek Colonel James B. Beam 2 Year Old Kentucky Straight Bourbon
Bourbon
Size: 750ML
A mix of new and traditional Beam scents open up the sip. An undulating peanut brittle scent is ever present and is joined by candy corn and sweet cream. Lighter notes of new oak and spice weave their way in and out of these sweeter notes. While the scents surprisingly lack any youthfulness for such a young bourbon, they're also far from being bold either. An adequate opening for the sip.
The intensity in the palate ramps up as bold sweet and spicy notes of peppercorn, toasted oak, gumdrops, and light red liquorice coalesce. Spicy peanut brittle and lightly roasted nuts join the mix adding a layer of depth. It's a solid combination and is pleasantly surprising considering the bourbon's age.
A mixture of earthy flavors ramps up starting with oak, green peppercorn, and light tobacco. As these earthy flavors fade, light peanut brittle makes a return along with a slow building of spice that lingers. The flavors work great together and provide for a finish that is surprisingly flavorful and the perfect capstone of the sip.
- Breaking Bourbon