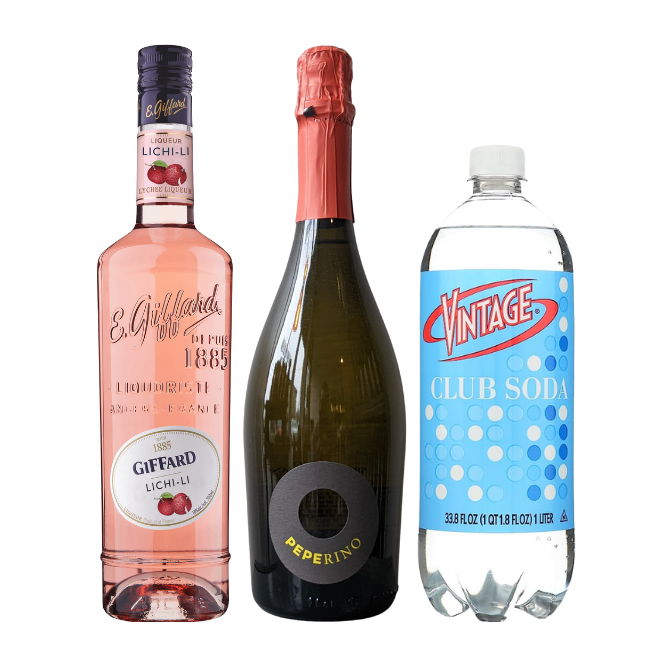 Lychee Spritz Kit
UNKNOWN
Size: EACH
Everything you need to make a delicious spritz cocktail!
Includes:
• 1 bottle of Giffard Lichi-Li Liqueur
• 
1 bottle of Peperino Sparkling Wine
• 1 
complimentary liter bottle of Vintage Club Soda
The 3-Ingredient Spritz:
• 
Fill a glass with ice. Add liqueur, sparkling wine, and mixer. Stir lightly, garnish as you like, and enjoy!