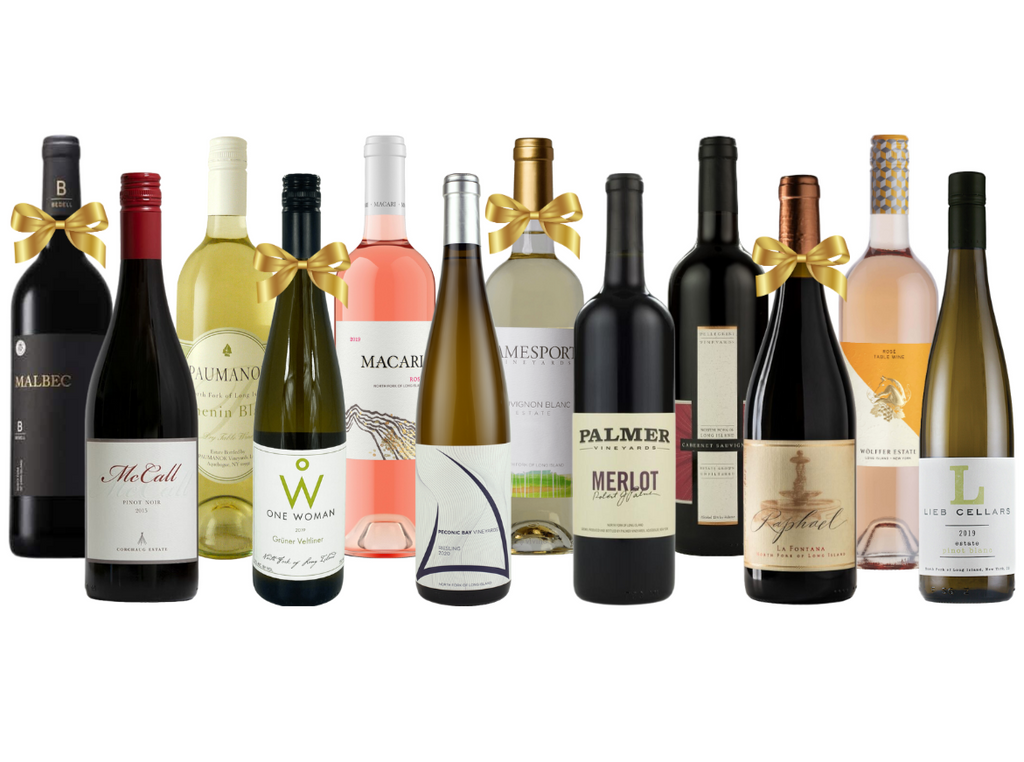 Long Island Mixed 12pk
WINE PACK
Size: Gift Set
Embark on a wine journey through Long Island's wine country with our 12 bottle curated gift set. Highlighting a selection of exceptional reds, refreshing whites, and delicious rosés from 12 different wineries, this is the perfect gift for wine enthusiasts and lovers of Long Island wine.
Gift set includes printed insert detailing the featured wines.
*Due to popularity, wines will sometimes sell out. Should this happen, we will always substitute with wines of equal or greater value.