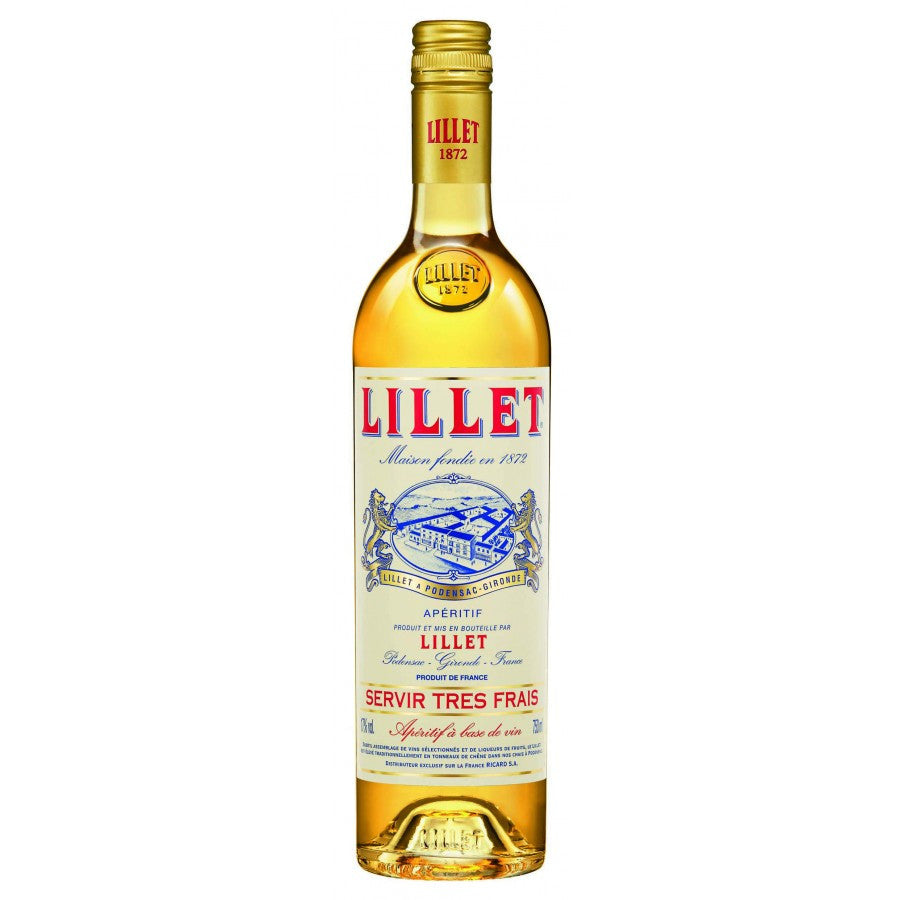 Lillet Blanc Aperitif
Aperitif
Size: 750ML
"A light, breezy aperitif for white wine lovers. This golden-orange liquid has a
tart apple
and
citrus
scent, with a touch of
honeysuckle
behind that, and a
honeyed
flavor with a dry,
faintly spiced
finish.
Light-bodied
and drinkable, made even more so with the addition of lime juice and club soda. Pair with cheese or charcuterie."
- 93 Points, Wine Enthusiast
"A
classic French aperitif
, with aromas of
key lime pie, lemon peel, green apple,
and
spices.
Medium-sweet on the palate it has a
fresh
structure. The
spices
are more prominent on the palate and help
balance
the fruit character. Best enjoyed ice cold."
- 93 Points, Great Value, Wine Enthusiast
"Lillet Blanc is a
subtle
blend of
rigorously
selected
white wines (85%), natural fruit liqueurs handcrafted on site and quinquina, all aged in French oak casks. The main grape variety in Lillet Blanc is Semillon, which gives it an
ample,
full-fleshed
structure."
- Importer's Notes