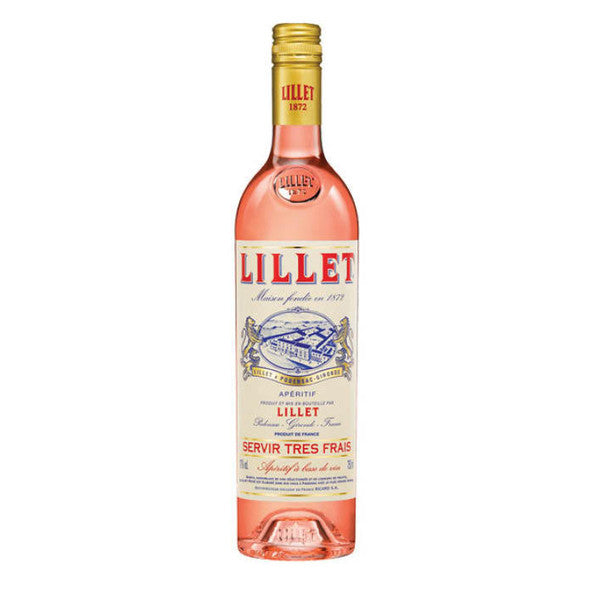 Lillet Rose Aperitif
Aperitif
Size: 750ML
"Rose gold liquid offers a graceful aroma and palate
palpatating
with
elderflower, chamomile, toasted raisins, bruised mint, coconut water, buttercream, vanilla beans, blanched almonds, candied citrus peel,
soft
grass,
and light baking
spice.

Versatile
in a cocktail or on its own."
- 96 Points, Great Value, Chairman's Trophy, Ultimate Beverage Challenge
"Juicy peach nectar and wild strawberry meet vibrant acidity and a floral flicker on the exit. Even the rosy hue is just calling out for mixing with bubbles or gin. Sip or mix."
- 93 Points, Wine Enthusiast
"Lillet Rose is a subtle blend of rigorously selected white wines (85%), natural fruit liqueurs handcrafted on site and quinquina. The main grape variety in Lillet Rose, as with Lillet Blanc, is Semillon, which gives it an ample, full-fleshed structure."
- Importer's Notes