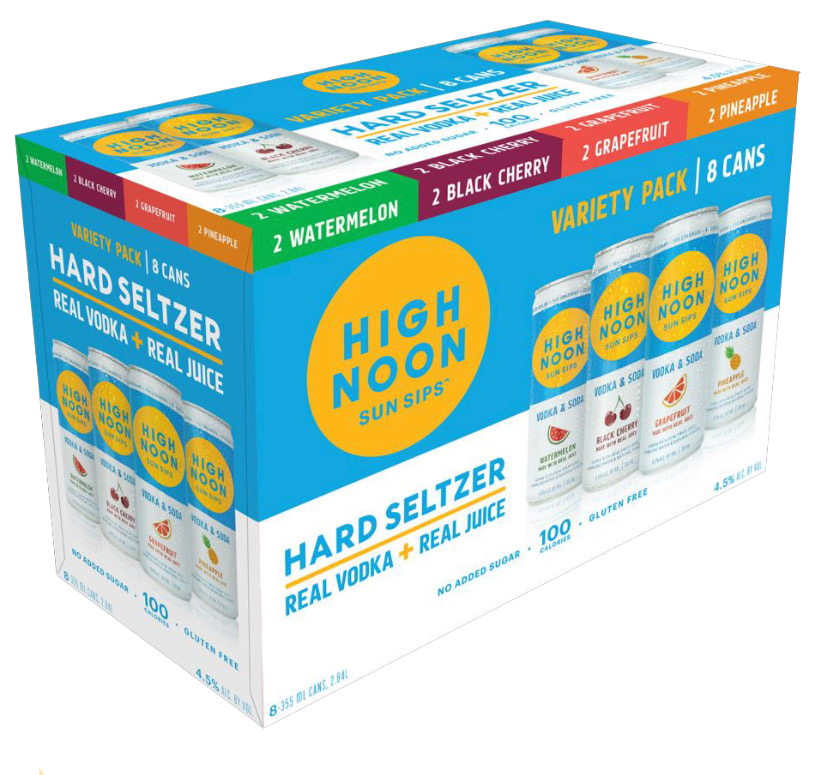 "Made with REAL vodka, REAL juice and sparkling water. Only 100 calories, NO SUGAR ADDED and GLUTEN FREE. Try all of our sun soaked flavors! 
Grab an 8 pack of High Noon for on-the-go enjoyment. Variety 8 pack includes: 2 Pineapple, 2 Grapefruit, 2 Watermelon and 2 Black Cherry cans."
- Producer's Notes
For more information, visit their website here.