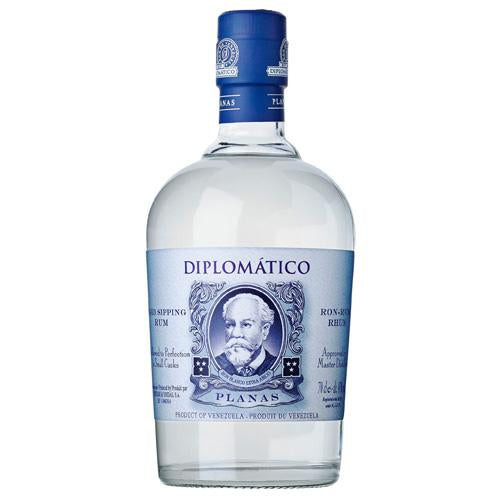 Diplomatico Rum Planas
Rum
Size: 750ML
"This classic rum opens with an intoxicating nose of banana, cocoa butter, brown spice, and baked apple. Luscious and mouth-filling, banana and toasted coconut shine through on the palate with a creamy, milk chocolate-laden finish. Quite decadent."

- 92 Points, Ultimate Beverage Challenge
"Planas is a unique white rum aged for up to six years. Named after the distillery's location, it draws a smooth and complex flavor from this privileged land. Fresh and tropical aromas lead on to slightly fruity and creamy flavors and a delicate yet pronounced finish."


- Producer's Notes