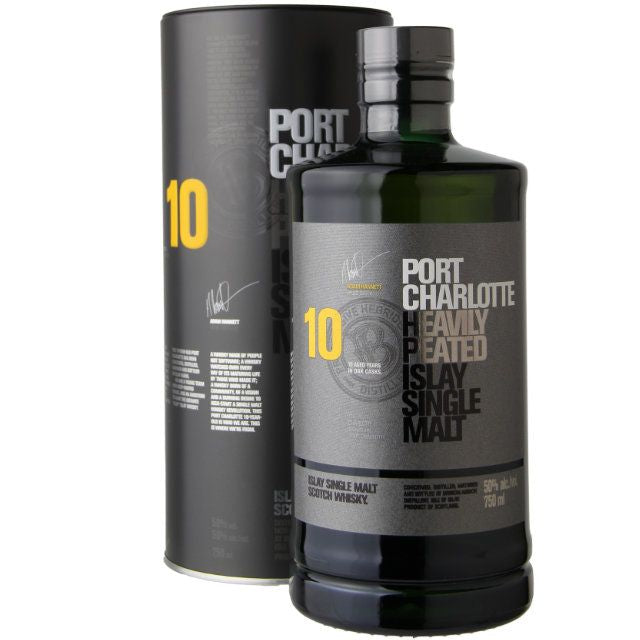 Bruichladdich Port Charlotte Heavily Peated 10 Year Old Single Malt Scotch Whisky
Single Malt Scotch
Size: 750ML
NOSE: Toffee and vanilla fudge jump out before we dive into a bucket of singed raisins and smouldering peat bricks. Green grass and leafy notes poke out around the edges along with candied lemons and flamed orange peel.

PALATE: A sweet creamy hit up front leads into lemon boiled sweets. black-pepper spice and a thick layer of peaty smoke. The green edges from the nose are back, with richer notes of stewed apples and sultanas, and a touch of vanilla toffee.

FINISH: Menthol throat sweets and sweet smoke slowly fade to leave grilled apples and buttery pastry.