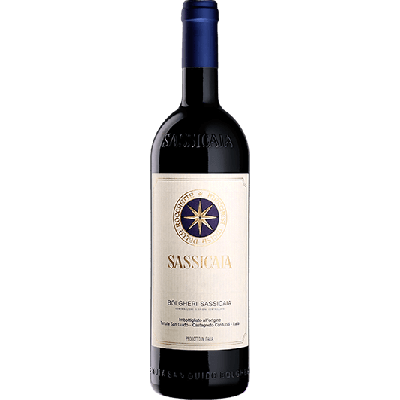 "The 2020 Sassicaia is a
bold, rapturous wine
. Dark, fleshy and expansive on the palate, the 2020 offers up scents of
blackberry
jam
,
gravel
,
spice
,
new
leather
,
licorice
and
crème
de
cassis
. Potent tannins are nearly buried by the sheer intensity of the fruit. Sassicaia is never a huge wine, the 2020 does seem to have an extra dimension of textural intensity. It's an intensity that is hugely appealing."
- 97 Points, Vinous
"Complex aromas and flavors of
black
currant
,
blackberry
,
iron
,
sweet
tobacco
and
Mediterranean
herbs
are the hallmarks of this elegant, tensile red, which is already revealing plenty, yet still feels reserved, as though there were many more facets to be discovered.
Superb harmony, freshness and a long aftertaste prevail.
"
- 97 Points, Wine Spectator
"The Tenuta San Guido 2020 Bolgheri Sassicaia speaks to those who seek a more voluptuous, opulent and, ultimately, more accessible wine. This vintage is a precise reflection of Coastal Tuscany, as opposed to a more generic "Tuscan" wine from elsewhere in this large central Italian region. You taste the ripeness and soft fruit weight that comes from a coastal appellation with especially bright luminosity and warm Mediterranean offshore breezes. Sassicaia from the cool vintages is a famously reticent or withholding wine in its earliest years, requiring a long lead time before it eases into an ideal drinking window. That's definitely not the case here. This wine is beautiful and compelling straight out of the gate, showing a lovely mix of dark fruit, oak spice, balanced freshness, textural richness, soft tannins and an expertly contained 14% alcohol content. The wine's immediate character is what distinguishes this vintage, and I wouldn't get too fussed by exaggerated cellar-aging ambitions. The wine awards sheer pleasure in its current form, with dazzling primary fruit and soaring intensity over the near and medium term."
- 96 Points, Robert Parker's Wine Advocate